You expect your workplace to be safe so you can effectively complete your job without worrying about injuries. Not everything can be predicted, however. It's important to know your rights in case of an emergency. If you've been injured while working, it's important to look into North Carolina workers' compensation, as the benefits you receive could cover your medical expenses and part of your lost wages. Dealing with a workers' compensation claim can be stressful for you and your family, and some companies or corporations can work against you. That's why it is important to find an Albemarle workers' compensation attorney with the qualifications to advocate for your rights and the compensation you deserve.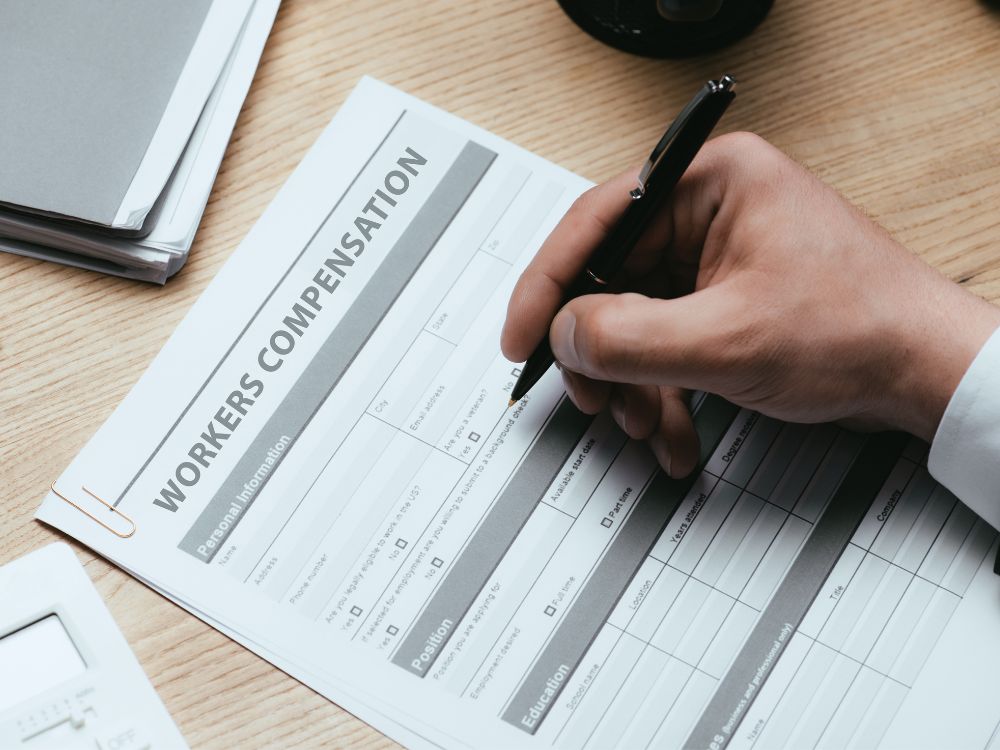 How The Bollinger Law Firm Can Help You
Whether you're looking to begin or extend worker's compensation benefits while dealing with pain and financial stress, you'll need legal representation that is competent and will fight for your rights. At the Bollinger Law Firm, we have experience with cases like yours and success in dealing with workers' compensation cases. The regulations relating to workers' comp are complicated, but we understand the inner workings and how to fight for the benefits you deserve.
Understanding Workers' Compensation
North Carolina workers' compensation laws are created to provide financial compensation for injured workers. These laws provide workers with payment for medical expenses, wage loss benefits, and death benefits to family members. This compensation is meant to cover injuries or illnesses that happened because of a worker's job and to reimburse a worker for their financial losses. Medical expenses can be covered by the employer or by the employer's workers' comp insurance. Oftentimes, this is the only route a worker can take while injured on the job, as suing for negligence is much more difficult unless there is gross negligence involved.
An injury on the job qualifies a person for workers' compensation. You must have been injured while performing your job, including off-site work. Workers' compensation covers both one-time injuries such as slip-and-fall accidents, as well as injury or illness from long-term hazardous exposure. Though a workers' compensation claim may seem straightforward, both employers and insurance companies are going to be working against you and the benefits you deserve.
Why Do I Need a Workers' Compensation Attorney?
If you're unfamiliar with the regulations of workers' compensation systems, dealing with such a claim alone can be complicated and overwhelming. Even if you are familiar with civil case laws or workers' compensation regulations, the stress and pain you're currently dealing with can make fighting for your rights alone even more difficult. The difficulty increases if you're faced with insurance companies who want to allow you as few benefits as possible.
A qualified and experienced workers' compensation attorney in Albemarle, NC can help you deal with your personal injury claim, allowing you to focus on recovering. Hiring a workers' compensation attorney who will bring their legal system expertise is going to give you a much larger advantage. Your attorney will understand the inner workings of a workers' comp claim and be able to use their experiences with similar cases to find the best route to the best possible outcome.
Bringing in legal representation will also likely increase the number of benefits you receive, as well as create a much-needed buffer between you and the insurance company. After all, you don't need the added stress, and your attorney can successfully negotiate for you on your behalf. All of this will show your employer and the insurance company that you're very serious about gaining the benefits you deserve. An experienced attorney will further be able to explain the legal situation so you know what to expect.
Legal representation will also be useful if your claim ends up in court. If the result is a denial of the claim or is otherwise unfair, you and your attorney can file a lawsuit, and you will have representation by your side. It helps both you and your case that your attorney has been with you through the whole process and understands your circumstances from the beginning.
How Do I Know If I Have a North Carolina Workers' Compensation Claim?
Workers' compensation covers any personal injury caused by your job, no matter who was at fault for the injury. Being hurt on the job, whether physical or psychological, entitles you to workers' compensation. The following must be true:
Injury occurs while you're working,
Injury caused by the work you were doing,
Injury caused by an accident, and
Employer has at least three employees.
Common Workers' Compensation Claim Injuries
Not every workers' compensation-related injury occurs in dangerous jobs, although many do. An injury on the job could befall anyone, and it can be helpful to know the most common injuries found in workers' compensation claims that are covered with benefits.
Slip and fall accidents. This is a common type of accident that can sometimes lead to incredibly serious injuries. It's the responsibility of your employer to ensure safe and hazard-free environments on work property, and if your fall was a result of hazardous property, you likely have a claim.
Vehicle accidents. If you're working and are involved in a car accident, you could receive benefits. For this to be the case, driving must be a regular part of your job.
Work-related illness. Whether your illness is physical or psychological, if the illness is the result of your job, you could have a claim. Illness like cancer from exposure to carcinogens and hazardous material entitles you to workers' compensation. Illness like post-traumatic stress disorder (PTSD) from job-related stress can also entitle you to benefits.
Repetitive movement injuries. Repetitive motions such as lifting, typing, or grasping can cause serious injuries over time, even requiring corrective surgery. Common repetitive motion injuries include tendon it is and carpal tunnel syndrome. Employers are responsible for ensuring that jobs likely to cause repetitive movement injuries are altered to prevent that. If no alterations were made and you have suffered a repetitive motion injury, you can hold them liable.
Chemical burns. Generally associated with workers in factory environments who work with dangerous chemicals. Your employer is responsible for the full and proper training of employees so that you stay safe while handling them. Negligence in training or failure to procure proper safety equipment may mean you have a claim.
If you've suffered a similar injury or another injury because of work, speak to a workers' compensation attorney to see if you have a claim. It's important that you don't take chances with your future and see how you can gain benefits.
What Benefits Can I Gain From Workers' Compensation Claims?
The amount of compensation for your injury depends mostly on the severity of your injury. It's very likely, however, that you'll receive medical benefits as well as income replacement benefits.
Medical benefits can cover bills and expenses for your injury, including:
Costs of the necessary medical treatments such as surgery.
Prescription drug costs.
Costs of hospitalization.
Cost of travel expenses to receive treatment.
Cost of rehabilitation and medical equipment in case of permanent disability.
Income replacement benefits can help make up the difference of lost income, allowing you financial assistance as you recover. The number of benefits you receive in income replacement is calculated in North Carolina based on your weekly wages until you're employed again. If your injury is a permanent disability, you may be entitled to permanent disability benefits.
Other benefits paid from workplace injury include death benefits or the cost of burial and funeral expenses paid to family members if your work-related injury leads to death.
What Prevents Me From Gaining My Workers' Compensation Benefits?
There are some injuries that are not covered by workers' compensation benefits. This includes:
Injuries on the job while under the influence of drugs or alcohol. It's illegal to be intoxicated or under the influence while working, so you will not be able to gain compensation.
While it doesn't matter who was at fault for your personal injury, even if it was yourself, actions that you made deliberately outside of your work duties do matter. If your injuries occurred outside of your job duties and were the result of your actions, you won't gain benefits.
Injuries while violating company policy or regulations will also not be covered. If you were not wearing the safety equipment that was provided, the injury is seen as your own negligence, and you won't receive compensation.
If you're unsure whether your injury fits into such a category, it can be helpful to speak to a qualified workers' compensation attorney in North Carolina to know for sure whether you have a claim or not.
See How the Bollinger Law Firm Can Get You the Compensation You Deserve
Suffering a work injury is incredibly stressful, as you deal with pain, medical bills, and lost income. You need a seasoned and qualified attorney to help you manage your workers' compensation claim. Our professional team at the Bollinger Law Firm has experience with many kinds of workers' compensation claims, and we want to help you get the compensation you deserve. That way, you can ensure your needs are taken care of while you recover. Contact our firm today to see how we can gain you benefits.