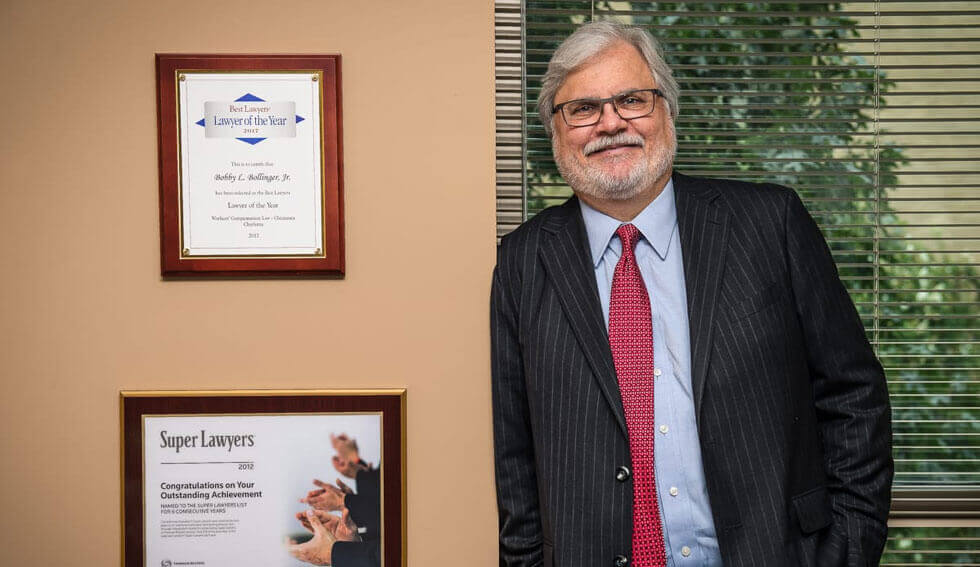 Bobby L. Bollinger Jr.
Contact Us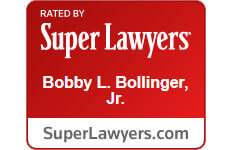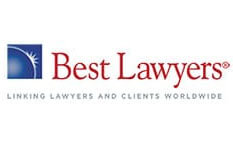 The Bollinger Law Firm, PC is located in Charlotte, North Carolina. We handle Workers' Compensation, Social Security Disability, and Serious Personal Injury matters, as well as general civil litigation cases.
Our clients are treated with integrity and respect for their needs, goals, and objectives. We focus on intelligent and aggressive legal representation and pledge to listen to and communicate with our clients. We know that "going to court" is sometimes necessary to get the best result for our client, and we are certainly willing to litigate aggressively when it is in our client's best interest to do so. However, we first try to resolve disputes through negotiation and alternative dispute resolution techniques such as mediation.
I am a Board Certified Specialist in NC Workers' Compensation Law. A Board Certified Specialist has been tested and vetted by the NC State Bar in order to assure the public that the lawyer has a high level of competence in the specialty area of law. An injured employee needs a competent attorney on a workers' compensation case. An injured worker can be assured that a Certified Specialist in Workers' Compensation Law is indeed competent to handle the case properly. Unlike some lawyers, I do not dabble in workers' comp law; it is the main area in which I work.
Areas of Practice
Civil Litigation 7%
Workers Compensation 90%
Personal Injury 3%
Mediation (Workers' Compensation)
Certified Legal Specialties
Certified Specialist in Workers' Compensation, North Carolina State Board of Legal Specialization, continuously since 2000
Bar Admissions
Education
Campbell University School of Law, Raleigh, North Carolina
J.D. – 05/1988
Honors: cum laude
Honors: Member, National Moot Court Team, 1987
Honors: Am Jur Book Awards in Contracts, Remedies, and Local Government
Lenoir-Rhyne College
University of North Carolina, Charlotte
B.A. – 05/1982
Major: Economics
Published Works
"Proving Disability in Accident Claims", Trial Briefs Magazine (NCATL), April 2006
"Proving Disability in Accident Claims", Trial Briefs Magazine (NCATL), April 2006
Proving Disability in Accident Claims", Trial Briefs Magazine (NCATL), April 2006
Watch, Fall 2010 (WILG membership magazine)
Representative Cases
Terry v. Harris Teeter Supermarkets, Inc., ___N.C.App,___, 808 S.E.2d 622 (2018). (Workers' Compensation, occupational disease)
Doran v. The Fresh Market, Inc.,__N.C.App.__ , __S.E.2d__ (2018). (Workers' Compensation, Injury by Accident)
Fisher v. United Cont'l Holdings, Inc., ____N.C.App.____, 808 S.E.2d 618(2017) (Workers' Compensation, Opioid-related death)
Crabtree v. EVP Properties, LLC, 772 S.E.2d 876, disc. rev. denied, 778 S.E.2d 91 (2015). (Workers' Compensation, non-insured LLC employer)
Clark v. Summit Contractors Group, Inc., 238 N.C. App. 232, 235, 767 S.E.2d 896, 898-99 (2014). (Workers' Compensation, NC jurisdiction)
Philbeck v. Univ. of Mich., 235 N.C. App. 124, 127, 761 S.E.2d 668, 671 (2014) (Workers' Compensation, unexplained fall and TTD after Full Duty release)
Egen v. Excalibur Resort Prof'l, 191 N.C.App. 724, 728, 663 S.E.2d 914, 918 (2008) (Workers' Compensation, procedure)
Ellison v. Dana Corp., 189 N.C. App. 209, 657 S.E.2d 445, 2008 N.C. App. LEXIS 358, 2008 WL 565491 (Mar. 4, 2008) (Workers' Compensation)
Graham v. Masonry Reinforcing Corp. of Am., COA 07-372, 2008, NC Court of Appeals
Eudy v. Michelin N.A., Inc., 645 S.E.2d 83, rev. den. 361 N.C. 426, 2007, NC Ct. of Appeals
Kashino v. Carolina Veterinary Specialists, 650 S.E.2d 839, 2007, NC Court of Appeals
Barrett v. Morgan Corp./Wal-Mart, 173 N.C. App. 756, 2005, NC Ct of Appeals
Crowder v. Preston Trucking, 161 N.C. App. 181, 2003, NC Court of Appeals
Roth v. US Airways, Inc., 149 N.C. App. 973, 2002, NC Ct. of Appeals
Davis v. Trus Joint MacMillan, 148 N.C.App. 248, 2002, NC Court of Appeals
Fink v. Fink, 120 N.C. App. 412, 1995
Aycock v. Aycock, 113 N.C. App. 834, 1994
Stancil v. Brock, 108 N.C. App. 745, 1993
Rudisill v. Rudisill, 102 N.C. App. 280, 1991
Watson v. Graf Bae Farm, 99 N.C. App. 210, 1990
Pro bono Eugenics cases- NC COA Nos.: 15-879, 15-909, 15-920, 15-923 (Helping Eugenics victims obtain compensation)
Classes/Seminars
Quirky Issues in Workers' Compensation, NCAJ, Program Chair, 2018
Quirky Issues in Workers' Compensation, NCAJ, Program Chair, 2017
Quirky Issues in Workers' Compensation, NCAJ, Program Chair, 2016
Workers' Compensation: Essentials for a Changing Practice, NCAJ, Program Chair, 2015
Trying a Workers' Compensation Case before a Deputy Commissioner, NCAJ Roundtable, 2015
Recent Changes in Workers' Compensation Law, Paralegal Spring Conference, 2013
Professionalism in Workers' Compensation, NCAJ and NCADA, 2013
Malpractice Traps in Plaintiff's Workers' Compensation Practice, NCAJ Convention, 2011
Common Mistakes to Avoid in Better Serving Your Clients, NCAJ Roundtable, 2010
Tax Implications of Confidentiality Provisions, NCAJ Convention, 2010
Positional Risk, NCBA Workers' Compensation Section Meeting, 2009
Workers Compensation Roundtable, NCAJ, Program Co-Chair, 2009
Professionalism for Workers' Comp Attorneys- Pretrial Preparation, NCATL and NCADA, 2007 to 2007
Proving Disability in Injury by Accident Cases, NCATL Workers' Comp Roundtable, 2006 to 2006
Malpractice Traps in Plaintiff's Workers' Compensation Practice, NCATL Convention, 2004 to 2004
Continuing Legal Education on NC Workers' Compensation–Litigation Techniques for the Injured Employee's Difficult Case, National Business Institute, 1998 to 1998
Continuing Legal Education on NC Workers' Compensation Law–Examining the Workers' Compensation Process, National Business Institute, 1998 to 1998
Continuing Legal Education on NC Workers' Compensation–Case Law Update 1997, National Business Institute, 1997 to 1997
Continuing Legal Education on NC Workers' Compensation–The 1994 Reforms and Case Law Update, National Business Institute, 1995 to 1995
Continuing Legal Education on NC Workers' Compensation–The 1994 Reform Act, National Business Institute, 1994 to 1994
Honors and Awards
Listed in "Best Lawyers in America," Workers' Compensation every year since 2008
Martindale Hubbell "AV Preeminent" peer-review rating every year since 2004
Listed in "North Carolina Super Lawyers," Workers' Compensation, every year since 2007
Fellow, College of Workers' Compensation Lawyers, inducted 2015
Professional Associations and
Memberships
Mecklenburg County Bar Association, Member, 08/1988
North Carolina Bar Association, Member
North Carolina Advocates for Justice, Sustaining Patron
WILG (Workplace Injury Litigation Group)
NC Advocates for Justice, Chair, Workers' Compensation section, 07/2009 to 06/2010
College of Workers' Compensation Lawyers, Fellow
Pro Bono Activities
Easter Seals UCP of NC, Inc., Director, 01/2004 to 12/2006
United Cerebral Palsy of NC, Inc., Director, 11/1992 to 12/2003
United Cerebral Palsy of NC, Inc. Chairman of Board, 09/1995 to 09/1999
Governor's Advocacy Council for Persons with Disabilities, Council Member, 07/1997 to 12/2006
Pi Kappa Phi Delta Lambda Housing Corporation, President, 12/2006
Pi Kappa Phi Housing Corporation at UNCC, Inc., Member and President, 08/1988 to 12/2006
Fraternities/Sororities
Phi Kappa Phi
Omicron Delta Kappa
Pi Kappa Phi