For many employees who suffer an injury at work, their healing process can take a great deal of time and often involves consistent doctor's appointments, physical therapy sessions, and medical exams. Because of this, many injured employees find themselves wondering what exactly is covered by their workers' compensation claim.
The details of your workers' compensation benefits can quickly become confusing, especially when you're not familiar with the different guidelines you must follow. Because every state has varying requirements for workers' compensation insurance, it's important to educate yourself on the benefits you may be receiving in North Carolina and whether you're eligible for them.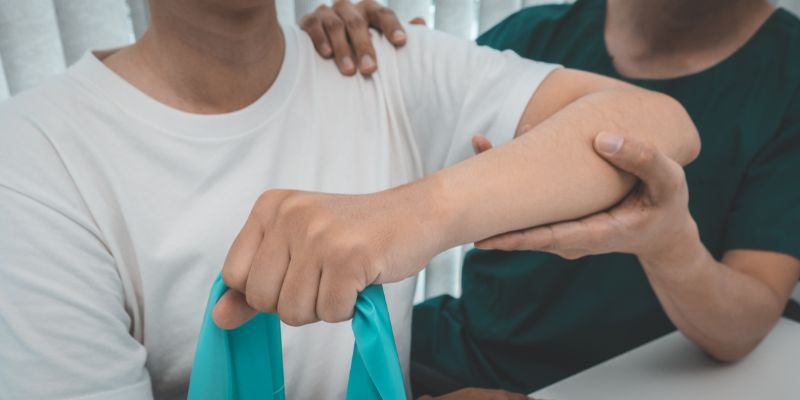 North Carolina Workers' Compensation Laws
North Carolina employment laws state that any employer that has three or more employees must carry workers' compensation insurance. Workers' compensation is a form of no-liability insurance provided by an employer in case an employee becomes injured while performing their job or is diagnosed with an occupational illness. Worker's compensation prevents employees from suing their employers by implementing a "no-fault" rule and instead provides workers with benefits to cover their damages and losses. The North Carolina Industrial Commission oversees all workers' compensation claims and works to hold employers accountable for state employment laws.
What Exactly Is Covered When I'm Injured on the Job in North Carolina?
Your insurance will cover various areas if you were injured while on the job and filed a workers' compensation claim that provides medical expense benefits. Some of the most common medical expenses that are covered by North Carolina workers' compensation include:
Hospitalization and Surgeries
In some cases, an injury or illness may result in an employee being hospitalized or even requiring surgery. When this occurs, the employee can file a workers' compensation claim, if they haven't already, to help them cover the costs of their current and upcoming medical bills. No hospital visit is cheap, so making sure you receive the assistance you deserve after being injured at work is critical.
Doctor's Appointments and Medical Exams
All appointments and exams that are deemed necessary to your healing process will also be covered by your workers' compensation claim for medical assistance. Your employer does have the ability to choose the doctors you visit for treatment, but you also have the right to petition for a doctor change if you believe they aren't helping you properly. Medical exams are also covered, as they are essential to diagnosing and treating your illness or injury correctly.
Prescriptions
Illnesses and injuries alike often require a variety of medications to aid in an individual's healing process. Whether you were prescribed pain medication or put on a new medication for a new disability, prescriptions should be covered by your workers' compensation claim in North Carolina.
Condition-Specific Treatment
"Condition-specific treatment" is a term used to refer to treatment and medical care that is unique to an employee's injury or illness. This treatment could include physical therapy, occupational therapy, chemotherapy, and more. Your insurance should cover the care you are looking for if it is necessary to help you heal. It's important to determine whether that treatment will be deemed as "necessary" if you're unsure of whether your claim covers a specific form of treatment or care.
Does Worker's Compensation Pay for Time Off for Physical Therapy?
If you have an active workers' compensation claim in North Carolina, it will cover the expenses for your physical therapy appointments as long as you're eligible. However, if you can work and have to leave to attend these appointments, your employer is not required to pay you lost wages. To be eligible for lost wage benefits, you must have some form of injury or disability that prevents you from working. In most cases, an employee must miss at least seven days of work, and then the benefits would begin on the eighth day missed.
FAQs
Q: How Long Does My Workers' Compensation Claim Last in North Carolina?
A: The length of time you receive workers' compensation benefits will depend on what kind of benefits you were receiving and why. For example, a temporary injury that did not result in a disability may only provide you with medical expense coverage until that injury is healed. In contrast, someone who suffered a permanent total disability may receive lost wage benefits for the rest of their life.
Q: How Long Will Workers' Compensation Pay for Physical Therapy?
A: Your workers' compensation insurance should cover your physical therapy appointments until they are deemed no longer necessary. This can occur if your doctor feels that you have reached your maximum medical improvement (MMI) or the highest level of rehabilitation possible. Until then, your necessary appointments will be covered.
Q: How Do I File a Workers' Compensation Claim for Medical Coverage in North Carolina?
A: You can file a workers' compensation claim with the state Industrial Commission if you were injured or diagnosed with an illness because of your job. To do so, you'll have to file an accident report with your employer as well as fill out a "Form 18" that describes the details of your accident and condition. You'll then submit the form to the Industrial Commission and wait to see if it's accepted.
Q: How Often Are Workers' Compensation Payments Made in North Carolina?
A: North Carolina sends out workers' compensation payments weekly. The payments begin after your claim has been finalized with the Industrial Commission and come in check form.
The Bollinger Law Firm: North Carolina Worker's Compensation Assistance
Whether you need assistance filing a workers' compensation claim or you're looking for an attorney to negotiate a settlement for you, our team at The Bollinger Law Firm is prepared to help with your North Carolina workers' compensation needs. We have spent years assisting employees with their claims and fighting for the compensation they deserve. If you were injured while doing your job or became ill due to your workplace environment, don't wait to see how workers' compensation can help you.
To schedule a case evaluation with one of our team members or to learn more about our workers' compensation services, contact us today.